Managed IT Services Pasadena: Streamline Your Business Operations Today
Seamless Operations with Our Top-Notch Managed IT Services in Pasadena
Experience seamless operations like never before with our top-notch managed IT services in Pasadena. Our team of highly skilled IT professionals is dedicated to ensuring your business operations run smoothly without any hiccups.
We provide comprehensive managed IT services solutions, from network management, data security, and cloud computing to IT consulting, all tailored to meet your business needs. Our proactive approach to IT management means we identify and solve potential issues before they become problems, ensuring minimal downtime for your business.
With our managed service provider solutions, you can focus on what you do best – running your business, while we care for all your IT needs.
Our Managed IT Services Tailored to Empower Your Business Growth
Managed Services
Solutions
Network Management

Implementing secure Wi-Fi solutions
Enhancing network infrastructure for improved connectivity
Providing regular network maintenance

Cybersecurity

Installing advanced firewall and antivirus systems
Conducting regular security audits
Providing employee training on cybersecurity best practices

Cloud Services

Migrating business data to secure cloud storage
Implementing scalable cloud computing solutions
Providing cloud backup and disaster recovery

IT Consulting

Providing strategic IT planning and advice
Implementing cost-effective IT solutions
Facilitating digital transformation initiatives
Why Trust TVG Consulting Managed Services?
Expertise in Complex IT Issues
We have the knowledge and experience to handle any problem thrown our way!
Our team is highly skilled

We use proactive monitoring techniques
These factors ensure that your business's IT systems are always running smoothly.
Commitment to Customer Satisfaction
TVG Consulting prioritizes customer satisfaction above all else. Our service focus is evident in every interaction with their clients.
We're responsive

We provide quality support
This commitment ensures that you're never left hanging when you need help the most.
Tailored Solutions for Your Business
Every business is unique, and so are its IT needs. TVG Consulting understands this, offering customized solutions tailored specifically for your enterprise.
We take time to understand your business

We design managed services that fit your specific requirements
With us, you get more than just generic solutions; you get consulting services designed just for you!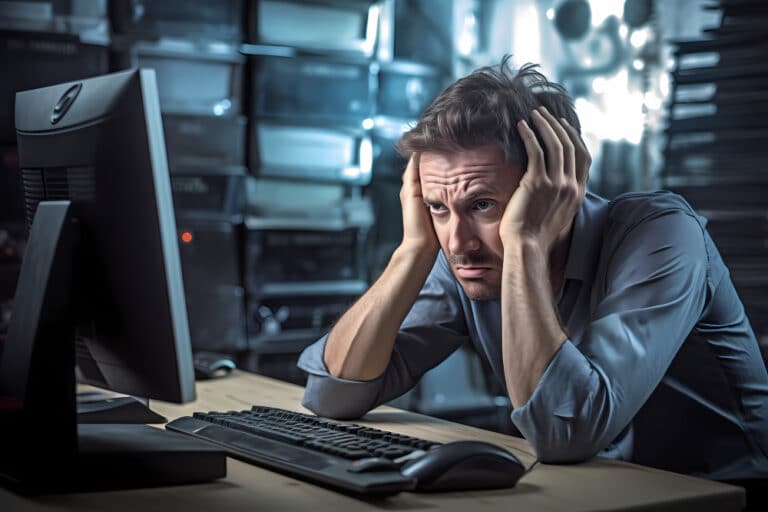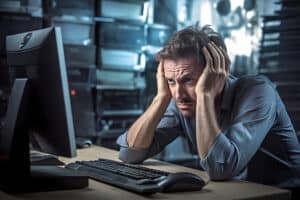 Custom Disaster Recovery Plans for Your Business
Ensuring Business Continuity During Unforeseen Events
Unforeseen events can be a real pain for businesses. That's where our managed IT services in Pasadena come into play. We provide professional network solutions to ensure your business keeps running, no matter what.
Storms or power outages won't stop you

Cyber attacks? Not on our watch
Minimizing Data Loss with Regular Backups
Data is the lifeblood of any company. Losing it is like losing a part of the business itself. We understand this and offer regular backups.
No more sleepless nights over lost data

Get back on track quickly after an incident
Quick Recovery Times to Minimize Operational Disruption
Time is money in any industry, especially. The quicker you bounce back, the less impact on your bottom line.
Reduced downtime means reduced losses
Get your operations up and running fast
We have years of experience crafting custom disaster recovery plans tailored to individual business needs. 
We leverage cloud infrastructure and security services to protect your data and keep your company operational during unforeseen events.
We protect your business from cyber attacks that could cost you valuable time and money.
Complete technology support, consulting and management for one simple monthly fee.
Schedule Your Free Consultation
TVG Consulting provides reliable and comprehensive managed IT services in Pasadena. 
Our team of experts is committed to ensuring your business operations are smooth and efficient, with custom disaster recovery plans tailored to your specific needs. 
We understand the importance of trust in a partnership, so we offer a free consultation for you to experience our commitment firsthand.
Your business deserves the best in managed IT services. Don't leave your IT infrastructure to chance; contact TVG Consulting today for a free consultation. 
Let us help you optimize your business operations for your company's success with our Managed IT services in Pasadena.
FAQ
Can I schedule a consultation at any time?
Yes, we offer flexible scheduling for consultations to accommodate our clients' busy schedules.
How quickly can TVG Consulting respond in case of an IT emergency?
Our team is always on standby, ready to respond promptly when needed. The exact response time will depend on the nature of the issue, but rest assured that we prioritize all emergencies.
Do you provide ongoing support or just one-time services?
We provide ongoing support and one-time services depending on the client's needs. We aim to ensure your IT systems are running smoothly at all times.
Is my small business too small for Managed IT Services?
No business is too tiny for Managed IT Services Pasadena companies. At TVG Consulting, we cater to businesses of all sizes, providing them with top-notch services no matter their scale.